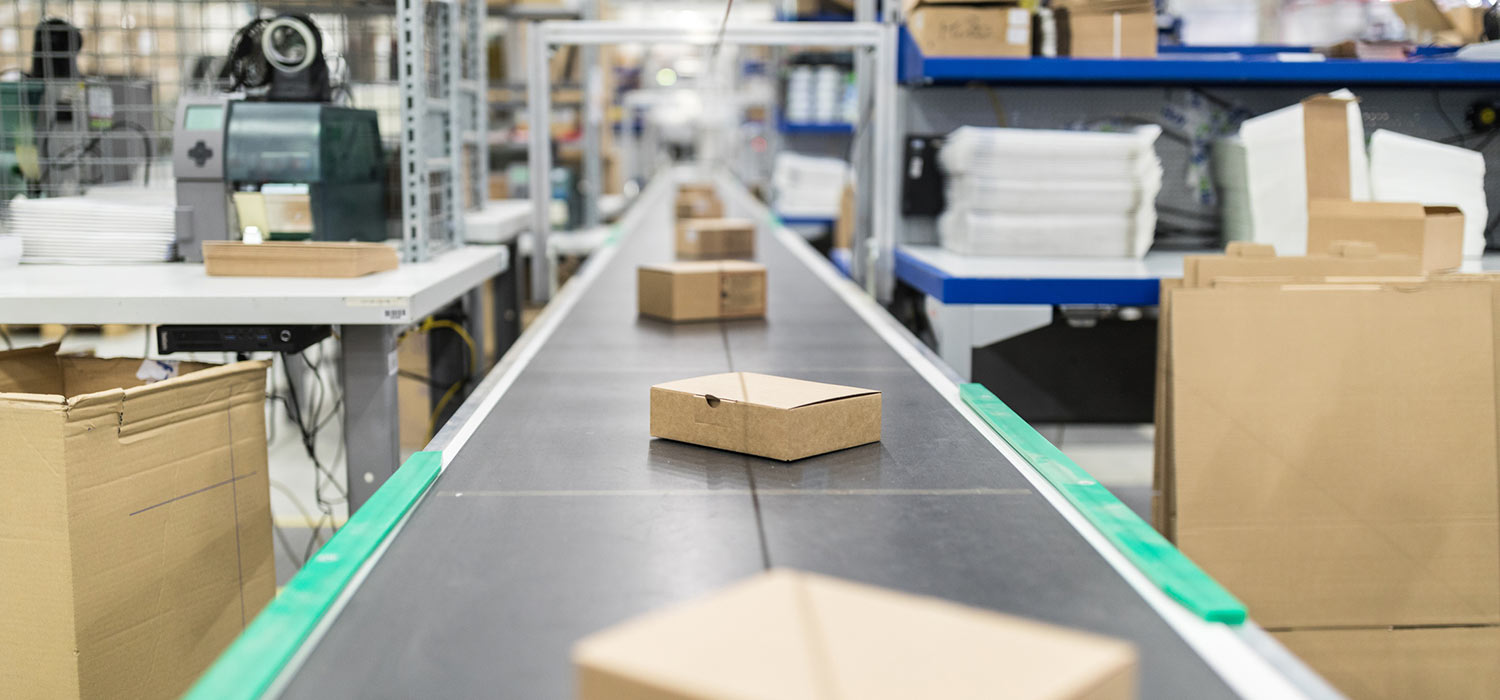 Amazon FBA and E-commerce
The way consumers search, find, and buy goods has changed rapidly in the last few years. E-Commerce is the new kid on the playground with the cool jacket that everyone wants to be befriend. What you may not know? We shipped that cool jacket in for them!
As any online retailer knows, it's important to have a reliable e-commerce shipping partner on your side. With Starline Way in your corner, you have a partner willing to go the extra mile to keep you updated with smart data, meet your deadlines, and make sure you and your customers are happy.
Our e-commerce shipping services are custom-fit to meet your needs, and you'll need it! Navigating e-commerce is like trying to play on that weird looking jungle jim — it's full of twists, turns, special requirements, Customs entries, and shipping declarations. Let us help you out before the lunch bell rings.
New to E-Commerce Shipping?
Getting your feet wet in the pool of e-Commerce shipping may feel more like taking a dive off the deep end. You will likely find yourself struggling to tread water in the swirling currents of shipping, imports, customs clearance, delivery methods, labels, marketplace restrictions, the ever-changing government regulations, and the alphabet soup of acronyms.
We've thrown out a life preserver to you, new importer, and we're reeling you back to shore. Starline Way has developed a 5-Step-Process to help you map out your e-commerce shipping adventure.
Step 1: Get Started by Reviewing our Welcome Packet Information and Get Setup
Step 2: Have your Product Classified
Step 3: Request a Quote
Step 4: Setup a Bond for Importing to the U.S. (Only for shipments to the US)
Step 5: Complete our Prebooking Checklist
We realize not everyone is good at reading maps (looking at you, Dad!), and we've kept that in mind. Starline Way has a consulting program as well to help you learn the basics of international shipping and to answer your burning questions like 'What is a Customs bond and why do I need one?' or 'What are Incoterms, and which one is the best to ship with?' We'll even dive down into the complex waters of Partner Government Agency (PGA) compliance and Food & Drug Administration (FDA) regulations. And please don't worry. We've packed extra scuba gear and snacks.
Amazon FBA Shipping Services
Have you heard of Amazon? Of course you have! But have you heard of Fulfillment by Amazon(FBA)? Amazon's FBA program is a powerful platform for new and experienced Sellers to step onto the e-commerce stage. Third-party Sellers can host their product on Amazon and ship their product to Amazon to Fulfill those others.
That's right, we said 'Ship to Amazon.' Supply Chain Management was complicated enough before, but now you also need to know all the requirements to get your product into Amazon.
Having the right strategy for managing domestic and international shipping for Amazon is crucial, especially when any misstep will cost you time and money. Your customers want fast delivery; but like every business, you have a budget to manage. That's why we work hard every day to find the best carrier and price for every shipment.
Stay in the Know
E-commerce customers value visibility, which is why we make sure we provide updates and alerts when packages ship. If there are problems or delays, we send package exception alerts, so you can manage your customers' expectations while we work to resolve the problem. Starline Way's global network of agents coupled with our more than a decade of experience handling shipments to Amazon make Starline Way's e-Commerce team the choice for FBA services.
That's the difference when you work with Starline Way for e-commerce shipping. You can relax and focus on other aspects of your business while we manage your shipments and deliveries. That's why we say, "We deliver. Problem solved." That's the Starline Way way, and it's the only way we know.
E-Commerce Shipping Analytics and Insight
Whether we like it or not, everything today is centered around data. How fast is my shipment moving? What is my target date? How should I project my sales and when should I look to ship again to stay in stock? You can either take a guess with your gut about what these answers may be, or you can look at the data. The data doesn't lie.
Share Our Industry Knowledge
It is truly the information age! The Internet is full of enough videos, text, blogs, and social media to keep you occupied for days. This can be a huge time waster in the speedy world of e-commerce, when every day matters. It can also be overwhelming to try to keep up and weed out the unimportant "noise" while focusing on the critical. Let us help.
Starline Way cultivates monthly newsletters and "Flash" reports that summarizes some of the most important changes happening in the industry that could impact your business. From critical regulatory updates to news on the shipping industry to changes in e-commerce requirements, our newsletters are sure to meet your needs to stay on top of what's happening in the world of e-commerce shipping.
We also produce free webinars and FAQs that walk you through best practices in e-commerce shipping solutions to the latest changes in Amazon international shipping and everything in between. Wait, there's more! Starline Way also offers consulting programs to help walk you through everything from the basics of 'What is International Shipping?' to the important yet complicated points of 'FDA Compliance.'
We strive to educate, inform, and entertain. And we have fun while we do it. Life is hard, but there's no reason e-commerce shipping solutions should be.