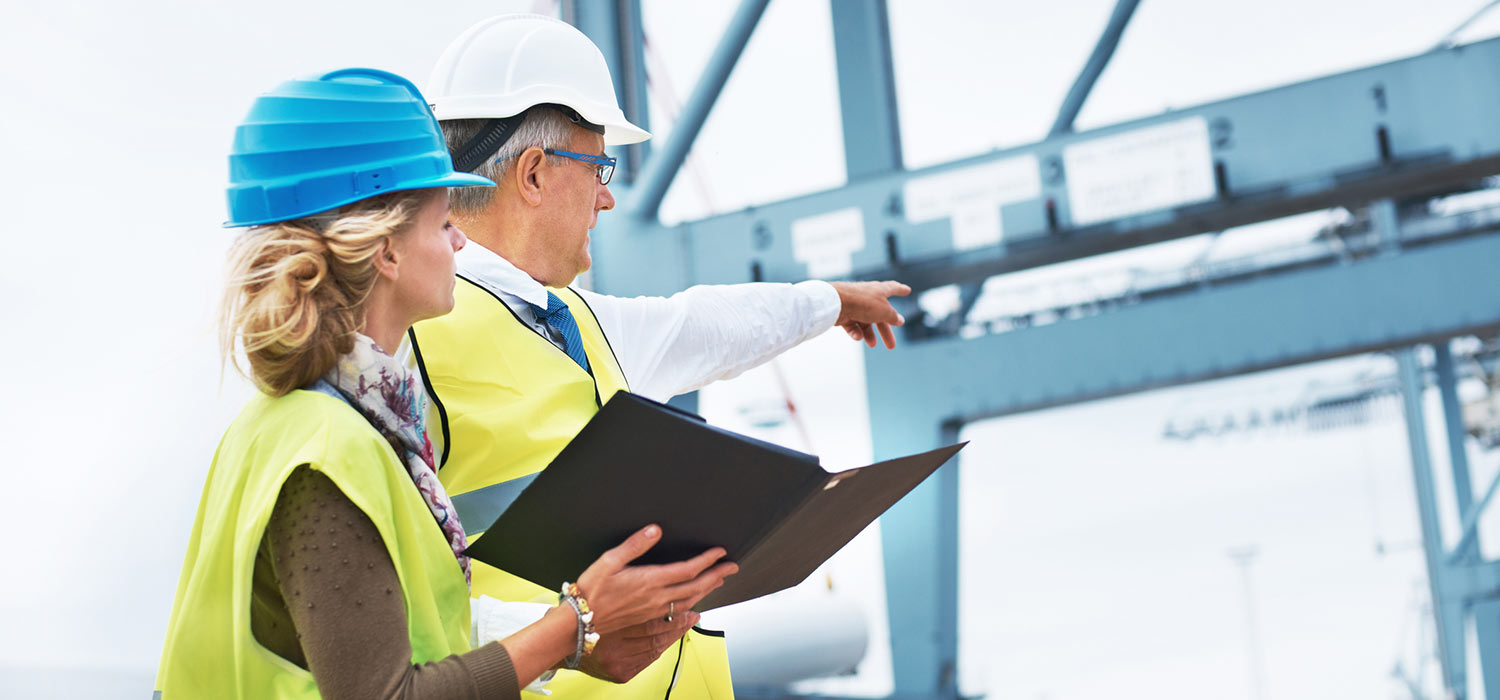 Customs Brokerage Services
Starline Way's excellence in Customs clearance services is built on a foundation of three T's: technology, training, and technicians.
Technology: Starline Way's system is built to capture inaccuracies, missing data elements, and inconsistencies. Our expert programmers are here to build the data bridges to receive your documentation and shipping information electronically whenever possible.
Training: Modern compliance is as dynamic as it is comprehensive; Starline Way builds our training to match the increasing pace of change with recurrent, multi-faceted employee education.
Technicians: Fully 1/3 of Starline Way's staff is a licensed Customs broker (compare that to any of our competitors!).
At the end of the day, Starline Way's excellence in Customs brokerage means you and your customers receive your goods faster, without unexpected delays.
Why Do I Need a Customs Broker?
Customs brokerage is the regulatory clearance of shipments and the delivery of goods across international borders for organizations and individuals. That's the "easy" part.
The hard part is ensuring that your company and cargo enter a country in compliance with a fearsome line-up of rules, regulations, and laws from a formidable list of government departments, bureaus, and agencies. Your livelihood is at stake here, folks. If you do not properly comply, you will face fines and legal fees while jeopardizing your right to import.
You need a Customs broker with regulatory compliance expertise and encyclopedic knowledge of Customs laws. You need a Customs broker with over 100 years of experience to help you navigate the perils of intellectual property rules, FDA regulations, and product classifications all while demonstrating reasonable care throughout your total business process. Folks, you need Starline Way.
Here is a ray of sunshine in this storm cloud of fear and uncertainty: At Starline Way, we don't just make sure you are keeping out of harm's way, we also ensure that you are taking advantage of all trade agreements and preferential government programs while weeding out unnecessary and redundant steps in your compliance process.
Starline Way treats every shipment as though our business depends on it — because it does. Our Customs brokerage team considers itself an extension of your business, and we do whatever it takes to help you succeed, whether you're a large commercial business, an ecommerce online retailer, or an Amazon store, we deliver.
Automated Commercial Environment (ACE): Faster Customs Clearance and Lower Costs
The Automated Commercial Environment (ACE) is the U.S. Customs and Border Protection (CBP) system designed to facilitate legitimate trade while also enhancing border security. The ACE system provides a single, centralized window to connect CBP and Partner Government Agencies to members of the trade community. ACE provides rapid clearance while reducing paper use and minimizing costs.
To make the best use of ACE, you need an experienced customs brokerage to ensure the right forms are filled out accurately and provided on time. This can reduce the time your shipments sit in customs and provides complete visibility and status update messages.
Starline Way's customs brokers can help you navigate ACE filings and compliance. Contact us today to learn more.
Importer Security Filing (ISF)
When importing, ocean shipments require timely, accurate ISF filing. To cover all the bases, you need to understand the nuances of the agency's "10+2" regulation. The regulation covers many pages in the Federal Register and has inspired hundreds of white papers and slide presentations designed to make the requirements clear.
Luckily, you don't have to learn all that, because we've done it for you. We are expert customs agents, and we treat your shipments with all the rigor we would use on our own.
HTS Classification and Binding Rulings
The Harmonized Tariff Schedule of the United States Annotated (HTSA) is based on the International HTS. It provides a description and the duties applicable to every item that enters the country. The manual is immense. According to the CBP info center, it's the size of an unabridged dictionary. Just for comparison, the latest version of Webster's Unabridged Dictionary runs to 2,662 pages, and most others are in the same range or even larger.
The CBP recommends against DIY use of the HTS classification system because errors can result in steep fines and long delays. Luckily, you don't need to memorize the information in the HTS if you hire Starline Way as your customs brokerage firm, because we have experts in the system.
Partner Government Agency Filing (PGA)
U.S. Customs works hand-in-hand with many other agencies — including the USDA, the EPA, the Department of the Treasury and more — to guarantee all shipments comply with the unique regulations of each agency.
As an experienced customs brokerage, Starline Way has the skills and expertise to navigate through all the agencies to guarantee your shipment sails through without needless delays.
Import Regulatory Compliance
Regulatory compliance is not a suggestion, it's a mandate. There are steep fines, potential business shutdowns and even personal liabilities involved for infractions. However, compliance is a complex field. Don't try to navigate this minefield alone.
Starline Way is known for our integrity as well as our expertise as customs agents. Let us handle the regulatory complexities while you focus on the strategic parts of your business.
In addition to the areas outlined above, the customs agents at Starline Way are experts in other areas of international trade, including:
Post Entry Services
Customs Bond
Free Trade Zone
Warehouse Entry
Trade Agreements
ACH and PMS
At Starline Way, we care about our customers. We're obsessive about every detail of your cargo shipments and your international customs and brokerage needs. If you are looking for a new customs broker, call us. After working with us, we think you'll agree that we make international business look easy because of our expertise and attention to detail.